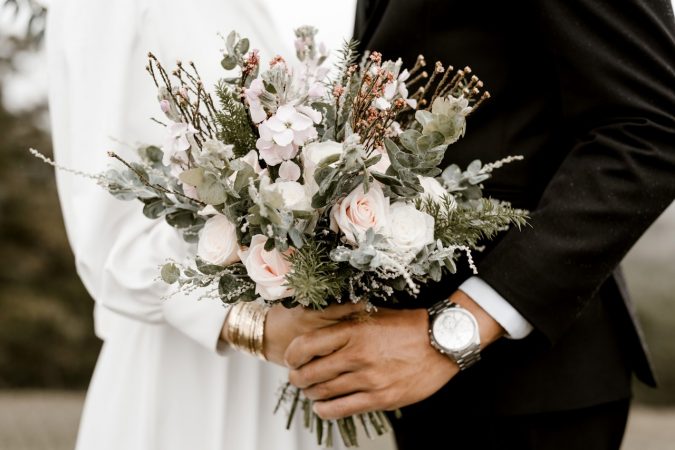 At a wedding there can be multiple set-ups, especially if the ceremony, cocktails, and reception are all in different rooms. You need the music for the ceremony and you need to time it with the beginning and end of the ceremony. You need transitional music, cocktail music, dinner music. You make introductions for the bridal party and bride and groom. Then there's the first dance, then don't lose the mic amidst the toasts and blessing. Then you lay low for awhile and prepare to scarf your food down quickly so that when the wedding planner tells you it's time for cake cutting, you can announce it and prepare the song, and make sure the parents are ready for parent dances following. Then you get to open the dance floor and hope the small children and/or drunken idiots don't knock over your equipment while you pay for and download some obscure request that turns out to be the bride's favorite song she forgot to include on her playlist all while listening to the aforementioned idiots screaming "don't stop believing".
That's a typical breakdown that doesn't include announcements, anniversary dance, garter/bouquet toss, etc. Not to mention the cost of good equipment, insurance, lighting (even if the venue provides uplighting, who wants a dance floor without some flashes of color?), transportation and so on. It adds up. Weddings are much more labor-intensive for DJ's than your mother's 60th birthday. There's a reason they cost more.
The same is true for other vendors. Photographers spend the entire day and sometimes the rehearsal dinner too capturing the day, and their work is just beginning. The venue and catering crew generally have higher demands and a more involved set up and cleanup process. The list goes on.
Here's the average cost breakdown!
Catering – $9,375.00
Rings – $6,400.00
Clothes/Makeup – $3,700.00
Venue – $2,600.00
Flowers – $1,850.00
DJ – $1,645.00
Photographer – $1,050.00
Hotel – $630.00
License – $60.00
Total: $27,310.00